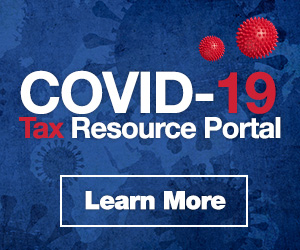 Welcome!
S2 Accounting & Tax Services, LLC is a small accounting and tax practice serving individuals, small businesses, and not-for-profits in and around Oskaloosa, KS. We may be small, but we make up for it with our personalized, friendly, and passionate service! Personalized We understand and respect that everyone and everything comes in different shapes and sizes. A solution that works for one business will not work for another. We spend time one on one with each of our clients to learn about their business and tailor our services to their needs. Friendly We're friendly… really! We do our best to always have a smile on our face and in our voice in all we do. We want to know about the successes, joys, and challenges in our client's lives. We also like to get out of the office and visit where you do business. All in all, we want to create an environment that makes you feel comfortable discussing the things that make you (and your business) tick. Passionate You're a business owner. We're a business owner. We get each other! S2 Accounting shares your excitement for entrepreneurship. You're passionate about your business. That make us passionate about your business. We want to support you in whatever way we can.
Our website brings financial services directly into your home or business enabling you to more actively participate in your financial management.
On our website you can:
Stay Alert to tax and accounting news by reviewing the client newsletters and tax tips. You can subscribe to these with the button below.
Review Tax and Financial Topics of Interest in the Client Resources section of our site.
Use the Financial Calculators to assist you in budgeting, financial planning, or determining loan payments.
Please browse the pages of this site and feel free to e-mail any questions, suggestions or other feedback. Visit often as current news impacting your financial situation will be outlined here.
By clicking the Subscribe button below, you can sign up to receive the monthly newsletter and weekly tax tips directly in your email inbox.
QUICK LINKS TO CHECK REFUND STATUS

| | |
| --- | --- |
| | |
| | |
If you click on the Playlist at the bottom of the video, you will see other videos you can watch. Hovering the cursor over a video will show you the name of that video.